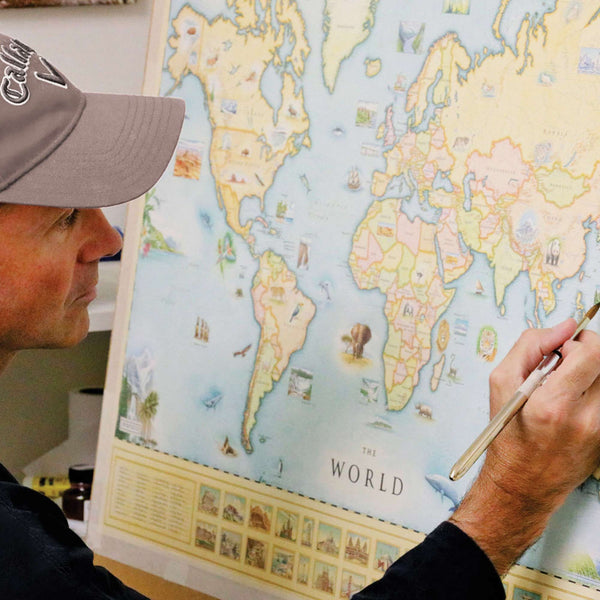 The Xplorer Maps Difference
100% UNIQUE ART - A lot of map art is simply stock or "open source" imagery with a logo or small piece of unique art overlayed so that it can then be marketed as "original art".  Xplorer Maps is different. Every single line, letter and image has been intricately rendered entirely by hand. Each is unique and original to every new map we create. These maps are truly one of a kind!
The art process
The medium used by world-renowned illustrator Chris Robitaille for these hand-drawn maps is pen & ink with multiple layers of watercolor washes. Depending on the depth of detail in the map being rendered, the actual art process takes anywhere from 5-8 weeks.
The End Result
An entirely unique and original piece of art that has been fully vetted for educational merit, historical and geographic accuracy, and cultural relevance.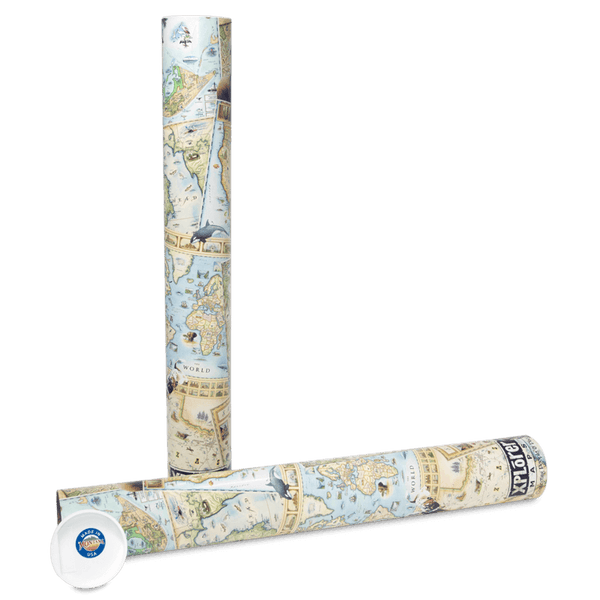 Materials
All Xplorer Maps lithographic maps are printed on heavy-duty, 80 lb. cover stock using only soy-based inks and 50% post-consumer product.  The medium for Giclee prints is 100% cotton, MUSEO MAX, heavy rag with absolutely no optical brighteners. These giclee prints represent the finest original artwork reproduction in the industry and will appreciate in value approximately 5% annually for a true investment in art.
Every print is shipped in our unique and distinct "illustrated tube" that is safe and convenient for shipping, and travel as they fit in all standard carry-on-luggage.